Hello fellow headphone enthusiasts and music lovers! Welcome to my blog, myheadphonesgeek.com, where I'll be sharing my insights and expertise on all things headphones.
My name is John Klein, and I'm a self-proclaimed audiophile with a passion for music and technology. I've spent years immersing myself in the world of headphones, trying and testing out various models from all the top brands. With extensive experience in the headphone industry, I have developed a keen eye for quality, sound, and design.
As a gamer, I understand the importance of having a good set of headphones for an immersive gaming experience. I've personally tested and compared gaming headphones to ensure that they meet the highest standards of audio quality and comfort. Moreover, I have tried and tested several noise-canceling headphones that have helped me focus and tune out noisy environments, be it while working or traveling.
My love for music runs deep, and I've built a collection of high-quality headphones that allow me to experience music in all its glory. I look for headphones that deliver a balanced, natural sound and that can handle various genres of music, from rock to classical to electronic.
Through my blog, I hope to offer insights into what differentiates one set of headphones from another, and why certain features are essential for specific use cases. Whether you're looking for the perfect gaming headphones or want to upgrade your listening experience, myheadphonesgeek.com is the place to be.
To put my expertise to the test, I have reviewed and compared some of the best headphones on the market, from noise-canceling headphones to gaming headsets to wireless earbuds. All my reviews are honest, in-depth, and backed up by extensive research and testing.
So, if you want to know which headphones are worth investing in or have any questions about different types of headphones or audio gear, feel free to follow my blog and leave a comment. I'll be more than happy to share my knowledge and help you find the perfect headphones that cater to your distinctive needs.
Thanks for reading, and stay tuned for more insights and reviews from myheadphonesgeek.com!
For any kind of questions and inquiries, you can send me an email
myheadphonesgeek@gmail.com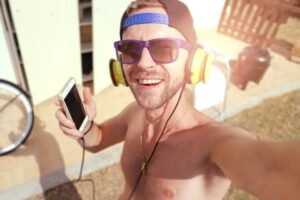 .