CarPlay is Apple's answer to people using phone apps while driving. Thanks to CarPlay, you can use your phone without causing danger to anyone on the road. The feature works with iPhone 5 and all the way up to the latest iPhone 14 range. However, it doesn't work with iPods and iPads. Check out my guide on how to use Apple CarPlay. 
To put it simply, CarPlay takes the applications on the user's phone and beams them onto the car's infotainment display. As a result, users enjoy hands-free control, along with a driving-friendly interface. With this, you can text or call, navigate, control your music, reply to emails, and do so much more without being a danger to anyone. Keep scrolling to learn everything you need to know about CarPlay. 
CarPlay problems & solutions 
CarPlay is a must-have feature for iPhone users getting a new car or driving an old one. However, the feature has some issues. 
The most common CarPlay problem is the feature not working or stopping working. The reasons why the feature stopped working might be a faulty USB cable, an outdated iOS version, Bluetooth connectivity issues, car compatibility issues, and integration problems between applications. 
Before connecting to CarPlay, ensure it is compatible with your region and vehicle. Other possible fixes can be found here . 
Which Cars can you Integrate CarPlay With?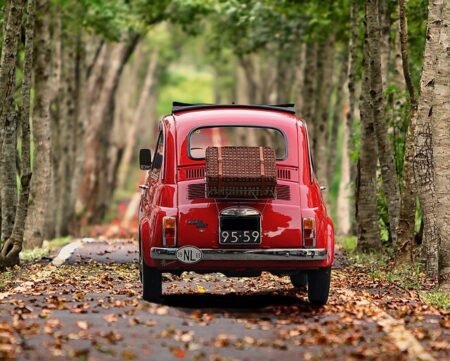 When CarPlay was launched in 2014, it started as a niche piece of software. However, it quickly became popular across the car industry. So you don't have to look too far to find a car manufacturer that supports CarPlay in some form. 
Over six hundred cars support CarPlay, including Acura, Ferrari, and Chevrolet. 
However, if you are getting a new car, it is best to check whether the automaker supports CarPlay. Moreover, the feature may also work on vehicles running on Android Automotive OS if the carmaker supports it. But you must double-check it to be sure. 
Can you Personalize CarPlay?
You can customize CarPlay by removing or rearranging the applications. First, go to Settings > General > CarPlay on your smartphone. Next, tap your car's name and select Customize. Then, drag the applications and tap the Remove button if you wish to remove the app. 
While in the Settings app, you can make a few changes to the CarPlay options in the interface. For example, you can enable the Do Not Disturb While Driving option, disable Siri Suggestions on the Dashboard display, select from dark and light modes, hide the album art on the Now Playing page, etc. 
If your phone runs on iOS 14 or later, you can get a wide range of wallpapers in CarPlay. 
Which Apps are Compatible with CarPlay?
There's a wide range of applications that are compatible with CarPlay, and many of them include Apple's own apps, such as Music, Messages, Phone, Maps, etc. Additionally, there are third-party apps that are compatible with this feature. 
However, the company does not provide a list of CarPlay-compatible applications, but the options available are more than enough. Since the apps must be driving-friendly, you must not expect Apple TV plus, Netflix, or gaming apps to be compatible with CarPlay. 
The apps compatible with this feature belong to the basic category and don't require too much focus or extended eye contact. So you can listen to podcasts, music, Internet radio, and audiobooks, but you cannot watch movies or play games while driving. 
The easiest way to know if CarPlay supports a specific application is to plug in your smartphone and check it out yourself. Also, you can search for CarPlay on the app store and get some options. 
How to use Apple CarPlay?
You can get started with CarPlay by plugging your phone into your car's USB port with a Lightning cable. After you are connected, you will see CarPlay popping up on the screen of your car, and all the compatible applications will be updated. 
You might even be driving a car that supports wireless CarPlay. If that's an option, your smartphone will prompt you to set up a wireless connection after CarPlay finishes initializing. This is going to happen automatically for your future drives. 
However, you must note that Apple does not keep an updated list of vehicles that support wireless CarPlay. So, you have to check it out for yourself before purchasing a new car, or you can resort to a third-party wireless adapter to connect CarPlay. 
Is there a monthly charge for Apple CarPlay?
No, there is no monthly charge for Apple CarPlay.
Do I need an app for Apple CarPlay?
Most of the features and functionality of Apple CarPlay are built into the iOS operating system and do not require a separate app.
Can I install Apple CarPlay myself?
By following the instructions in the unit's manual, you have the option to install it on your own.
The Bottom Line 
So if you want to make your driving experience enjoyable, use CarPlay. Apple introduced this feature to make it better for drivers. You can see directions on the car's display screen, listen to music, reply to texts or emails, and so much more. 
Remember to check whether your car is compatible with CarPlay to use this feature to the fullest. 
Read also: How to Make Headphones More Comfortable? (Step by Step Guide)