A good open-air headphone comes in handy when you are on vacation. Music lovers want to enjoy their music anywhere. The question is where to find the best open-air headphones in 2023 that match your taste and budget.
In this post, we will discuss some of the best open-air headphones in the market for any budget. We will narrow down your search for you so that you do not have to struggle with window shopping for the best audiophile headphones in 2023.
For music lovers, headphones are literal lifesavers. If you also want to focus while working, a good headphone can help you listen to calming sounds and music that captures your attention allowing for great productivity.
Unfortunately, when you want to listen to music outdoors, things spiral down quite fast. There are a lot of noises and wind blowing all across. If you do not have good open-air headphones, you will not enjoy your best tunes.
What Are Open-Air Headphones?
Open-air headphones are also referred to as open-back headphones. These headphones are perfect when you are on a run, or when you are riding a bike. They are safe and comfortable for outdoor use without sacrificing the quality of sound.
The open-air headphones are made in a way that they allow air to flow freely through the back of the ear cups. This ingenious design prevents the sound from being trapped inside the headphone thus creating a more natural sound.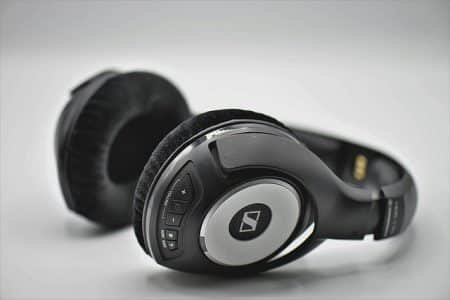 Professionals love these headphones because they provide a more accurate sound representation. Similarly so, music lovers love them because they offer a very immersive listening experience.
You can use open-air headphones for long hours without discomfort. They help your ears to "breathe" as you listen to your favorite music making them a must-have headphone for the music lover.
The question is, which are the best open-air headphones and where do you get them? Below is a list of our top picks that will guarantee a great listening experience.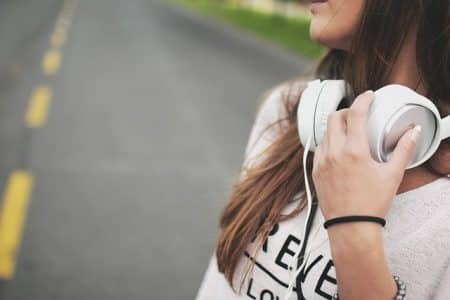 The Best Open-Air Headphones:
PRICE: $1,599.95
The Sennheiser HD 800 S headphone tops our list of the best open-air headphones of 2023 and beyond. This is because this headphone offers the best most-immersive sound experience you would ever ask for. Bar none, this headset is the best open-air headset in the market.
One cool feature of this headset is that it has an improved transducer. This is a device that converts the audio signal's energy into mechanical energy.
The headphone also has a damping material that helps to reduce reflections.
With the above features, you get to enjoy a more accurate sound that has minimal distortion.
The Sennheiser HD 800 S also comes with a detachable cable. This means that should the cable become unusable, you can easily replace it.
These amazing features from this German-made headphone make it worth every penny on its relatively high price tag. You will not regret paying that much for its quality.
PRICE: $500
HiFiMan Edition XS is another headphone to consider. The Edition XS expands with several essential upgrades that make it one of the best headphones this year.
PRICE: $202.52
If you love listening to music outdoors, the Philips Fidelio X2HR headphone is a must-have. This headphone outputs awesome sound that is of high quality. You can even watch movies with it comfortably.
PRICE: $345.00
For gaming enthusiasts, the Astro A40 TR Headset is a dream headphone. It comes with MixAmp Pro 2019 giving the best of both worlds, quality sound and performance.
PRICE: $400.00
If you are looking for good-quality headphones, the AKG Pro K712 is a great choice.
PRICE: $180.00
The Sennheiser PC38X open-air headphone is a great choice headset for long hours-use. It gives you great sound quality with some of the best frequency responses.
PRICE: $129.00
Beyerdynamic DT 990 PRO are among the most affordable quality headphones in the market today.
PRICE: $79.99
Last on the list is the Audio-Technica ATH-AD500X. It is one of the best open-back headphones you can buy in 2022.
Audio-Technica ATH-AD500X is a great choice if you're looking for a comfortable pair of headphones. However, if you need noise cancellation or a mic/remote, you'll want to look elsewhere. It is also wired which can cause slight inconvenience when moving around. 
Takeaway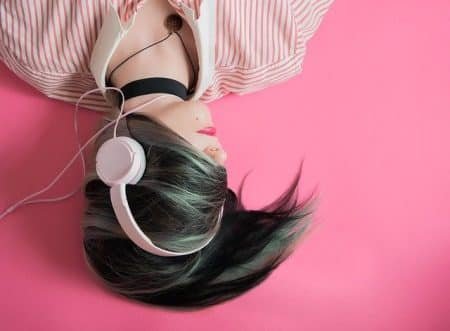 When it comes to enjoying music outdoors, you need quality headphone that has quality sound. Such a headphone should keep your ears relaxed while also letting you enjoy quality music.
Our top pick from the above list is the Sennheiser HD 800 S. It ticks all our features checkboxes for great open-air headphones. Although a bit expensive, this headphone is worth every penny.
However, if you are looking for great sound, style, and comfort but within budget, any of the above-listed headphones would be a great choice.
Hopefully, your search for where to Find the Best Open-Air Headphones in 2023 ends here. Let us know in the comments below which headphone tickles your imagination, and what your experience is with any of the above headphones.