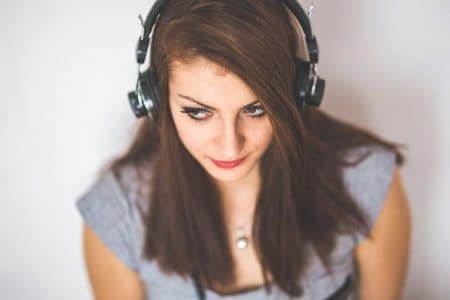 In the recent past, video conferencing has become very popular. This is especially so after the Covid-19 pandemic that brought a shift in how we work and communicate. As we go into the new year consider getting yourself great equipment to ensure clear and quality video calls. 
In this article, we will discuss 10 of the best budget headset for video conferencing in 2023. 
Best Video Conferencing Headsets – What To Look For
When shopping for a video conferencing headset, there are several factors you should consider. These include:
Audio clarity – your choice headset should have excellent sound quality. This is very important. Go for headsets with noise-cancellation capabilities.
Durability – it goes without saying that your choice headset should be one that can last a while. It should be harder and able to withstand tear and wear both at home and in the office.
Solid construct – pick a video conferencing headset that has comfortable padding around the ear cups and has a solid build.
Battery life – do you value the longevity of the use of your headsets? If so, check the battery specs of your choice headset before making the purchase.
User-friendliness – the headset you go for should be easy to use. The microphone and volume settings should be easily accessible.
Following these simple tips will ensure that you buy only the best quality headset for video conferencing. This translates to quality and clear audio that allows you seamless communication with your connections across the globe.
Overall, when making your buying decision, remember to check the sound quality, comfort, headset design (is it wearable), battery life, and ease of control.
A quality business headset is not only reliable but also saves you money and time. It is worth every penny that you put into it over the long run.
Best Budget Headset for Video Conferencing 2023
So, which are the best headsets for video conferencing that are affordable? Below is a list of the best budget video conferencing headsets: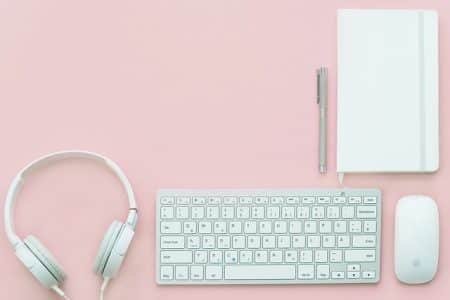 Despite these shortcomings, the Plantronics C325-M headset still ranks highly on the list of best video conferencing headsets.
Overall, the Plantronics Voyager Focus is a good video-conferencing headset 
All said the Logitech USB headset H390 is a solid budget headset for 2022 and beyond with great audio quality. 
Overall, the JLab Audio Studio Pro offers superior sound quality at a very low cost. It is perfect if you are looking for an inexpensive video conferencing headset.
All said the Logitech H800 Bluetooth Wireless headset is an excellent mid-budget headset for quality sound and convenient video conferencing and gaming use. It deserves to be on the Top 10 Best Budget Headset for Video Conferencing 2022 list.
Despite its downside, the OneOdio Over-Ear Headphone is a great budget headset for video conferencing.
Features
OneOdio A 70 is a perfect video conferencing headset. It is comfort-focused and great for video chats that last long hours. 
Equipped with noise cancelation technology, a built-in microphone, and adjustable ear cups, this headset packs great features for its low pricing point. 
You also get microphone mute, volume adjustment, and playback adjustment with this headset. These are very useful in a video conference call.
Clearly, the OneOdio A 70 is an excellent budget video conferencing headset. 
All said, for its price, the Logitech USB Headset H340 is an excellent headset for long-lasting video conference calls offering great sound quality that won't disappoint. 
Ending Remarks:
Choosing a budget headset for video conferencing is easy if you know what to look for. Noise-canceling headsets like the Bose noise-canceling headphones are an excellent choice. This list of the Top 10 Best Budget Headset for Video Conferencing 2023 helps narrow down your choices for a quicker shopping experience. 
Consider wireless capabilities and digital signal processing as you select the budget headset to buy. All said the list above shares the best budget headsets that you can confidently go for if on a low budget.